Vineyard Tours
Tour the most beautiful vineyards and tast the most beautiful wines
Search above to find the vineyard experience most local to you.
Experiences
Vineyard Tour and Wine Tasting for Two at Upperton Vineyard
Enjoy a vineyard tour and wine tasting at a family-run English vineyard in West Sussex. Upperton Vineyards are well-known for their high quality grapes and the use of traditional methods to produce magnificent English sparkling wine. Enjoy spectacular views of the stunning countryside in the heart…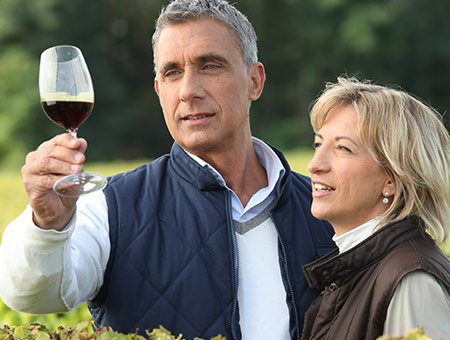 Lifestyle
Afternoon Tea and Vineyard Tour for Two at Wroxeter Roman Vineyard
This lovely vineyard is a family run business, where the land has over 2000 years' worth of history. You will start your day with a treat as you sit down for a picturesque afternoon tea, which will consist of, freshly made sandwiches, cakes, scones, tea & coffee. You will then get the…
About Your Experience Days
YXD has well over 50,000 experiences across the UK from all the major gift experience companies. Search now and find the perfect experience.