Bunjee!!!!!
Fancy a thrill? Indoor, outdoor, catapult or sling shot, we have have them all. Which Bunjee jump will you choose. Adrenaline filled fun for everyone.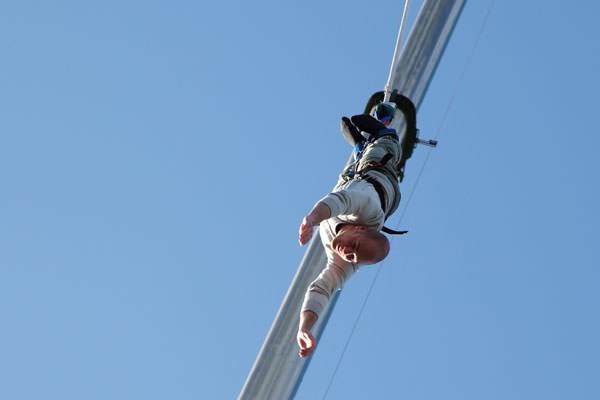 Experiences
300ft Bungee Jump
3, 2, 1, BUNGEE! These are the last words you will hear before launching yourself from a 300ft platform and plummeting rapidly towards the ground.The moment that you leave the cage, you realise that you've willingly thrown yourself to your doom with nothing more than an elastic band to save you!…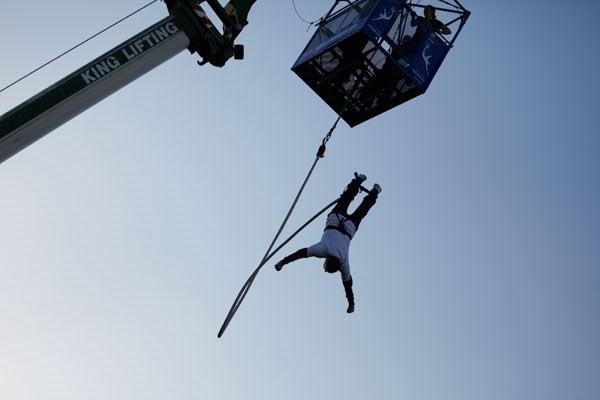 Experiences
London Bungee Jump for One - Special Offer
Viewing the incredible sights of London from a breathtaking 160ft above the ground is sure to be a thrilling experience. The only thing that could make this even more exciting is throwing a heart pounding bungee jump into the mix! The adrenaline will be rushing through your body as you plunge…
Extreme
Bungee Jump
Calling all daredevils and adrenaline junkies! Begin this bungee jumping adventure by having a harness secured, followed by a thorough safety check. Then step into a crane to be lifted to a height of around 160 feet. After taking a couple of very deep breaths - it's bungee time! Fall towards the…
About Your Experience Days
YXD has well over 50,000 experiences across the UK from all the major gift experience companies. Search now and find the perfect experience.